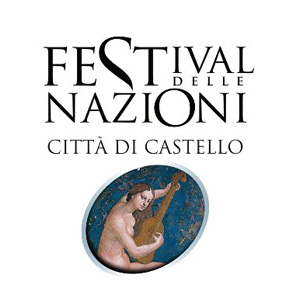 FESTIVAL OF NATIONS
From 25th of August to 7th of September
Info:
+39 075 852 11 42
www.festivalnazioni.com

The Festival delle Nazioni is amongst the most important cultural events in Umbria.
In 2012 we will celebrate our 45th year, as the very first event in 1968 was born to promote classical music to the public, above all, young people.
Through the years, focusing always on an individual European country, we have hosted the greatest orchestras, groups and soloists that have made their mark on live performances in Europe and the rest of the world.
The festival delle Nazioni uses the most artistic buildings in Città di Castello, its surroundings and the Upper Tiber Valley as prestigious venues for its concerts.
The 2011 festival promoted the 150 year celebration of the unity of Italy.
[cetsEmbedGmap src=http://maps.google.it/maps?q=via+Marconi+8,+06012+Citt%C3%A1+di+Castello&hl=it&ie=UTF8&ll=43.457101,12.241269&spn=0.007523,0.01237&sll=43.46082,12.24377&sspn=0.962903,1.583405&vpsrc=6&hnear=Via+Guglielmo+Marconi,+8,+06012+Citt%C3%A0+di+Castello+Perugia,+Umbria&t=m&z=17 width=600 height=410 marginwidth=0 marginheight=0 frameborder=0 scrolling=no]